The breathwork program that has helped 4000+ people to date!
The Nervous System Evolution is the ultimate online program for learning how to create inner peace and an abundance of vibrant energy by healing your nervous system. Instant Lifetime access is just  $497 $297. Intro offer expires soon.
What if I told you that the #1 cause of suffering that modern humans face today is an OUT OF CONTROL nervous system?
"I was doing all sorts of things prior to this & it was leaving me feeling empty. THIS can

give you that purpose

and fill that void. Absolutely blown away from the breath work.

It's life changing

." - Greg H.
Retired Navy seal, Entrepreneur, Father, 45
"I used to have a panic attack every day! Now I have no panic attacks, and I have the tools to fight off anxiety. This practice improved my relationships with my partner and kids."

-Jinny L.
 

Mom of 3, 

Massage Therapist, 33
"After practicing with Rome, I have lower anxiety, my back feels better, I have more energy, and I have an improved overall sense of well being both physically and mentally."    

-Rebecca M.
Mom of 4, 

Private Events Manager, 38
Living in a constant state of

overwhelm

&

overreaction

due to a dysfunctional sympathetic nervous system can leave you

feeling like trash…
Brain Fog
confusion, forgetfulness and lack of focus & mental clarity
Anxiety
constant state of fear & worry, whether conscious or unconscious
Pain
pain in the physical, emotional, mental & spiritual body
Introducing

The Nervous System Evolution Program
The ONLY Holistic Online Nervous system program that gives you lifetime access to simple tools, daily exercises, healing modalities, life principles and more…
In Depth Trainings
Covering everything you need to know to heal your nervous system. & time tested strategies to eliminate your anxiety.
Holistic Blueprint
A complete step-by-step system including everything you need to reduce pain, brain fog, and anxiety...  
Daily Exercises
Short daily practices exercises (that can be done anywhere) that turn theory into real life skills... in a matter of MINUTES... not DAYS.
Plus SO much more!
scroll down to see everything you get lifetime access to
Sounds too good to be true?!

That's what I thought too!…
Until I found out all the symptoms associated with living in a sympathetic state… (which most humans do)
Some of the symptoms…
Neck and shoulder stiffness/pain

Lower back pain and stiffness

Brain fog
High stress

Over reactiveness (blowing up)

Under reactiveness (shutting down)

Uncontrollable Craving like (but not limited to) sweets, junk food, cigarettes, porn, netflix, scroll of doom, alcohol, weed, gambling, etc.
Anxiety/depression

Mood issues

Low energy/lethargy
Sleep problems

And so much more…
Most modern day humans suffer from many (if not all of these) symptoms on some spectrum of consciousness…
And honestly it's not their fault…
As modern day humans, we are the descendants of the ancestors that were the most scared and were able to survive in a very dangerous primitive environment…
To add insult to injury…
Most of us were born into a SUPER high stress environment and live our lives as if a Saber Tooth tiger is chasing us…
I have personally seen over 4000 people in the last few years and almost all of them fell on the spectrum of having all of these symptoms…
And most of them have tried everything to find some relief…
From therapy, diets, Rx, supplements, meditation, yoga, etc.
The problem?
To get any results with those things you need to develop consistency…
To develop consistency you have to develop some level of self mastery…
To develop self mastery you have to heal your nervous system and start to make decisions from a relaxed and focused state…
And if that transformation is something you can get down with...
The longer you wait, the harder it is going to get. If you think dealing with your symptoms is hard, wait until your health deteriorates even more… 
The Nervous System Evolution:

Program Curriculum
Module 1: 

Understanding Your Nervous System 
📹 The unpleasant gifts left behind by our Pleistocene ancestors
📹 Why top down healing is failing us (& why bottom up is the way to go)
📹 How to use Pareto's Principle of 80/20 to overcome life challenges
📹 15 second self analysis for your nervous system
Module 2: 

Healing Your Nervous System
📹 Simple Step-by-step guide to retrain your nervous system
📹 Guided in-depth breathing techniques
📹 7 minute routine to get you back into balance
📹 Intermediate & advanced follow along videos
Module 3: 

Essential Tools To Transform Your Home Into A Zen Den
📹 Learn where your external stressors come from
📹 How to set up your home to reduce overwhelm
📹 The screen hack to reduce your screen addictions
📹 Mitigate the silent & invisible killer in your home
📹 # Surprisingly common foods that are disrupting your brain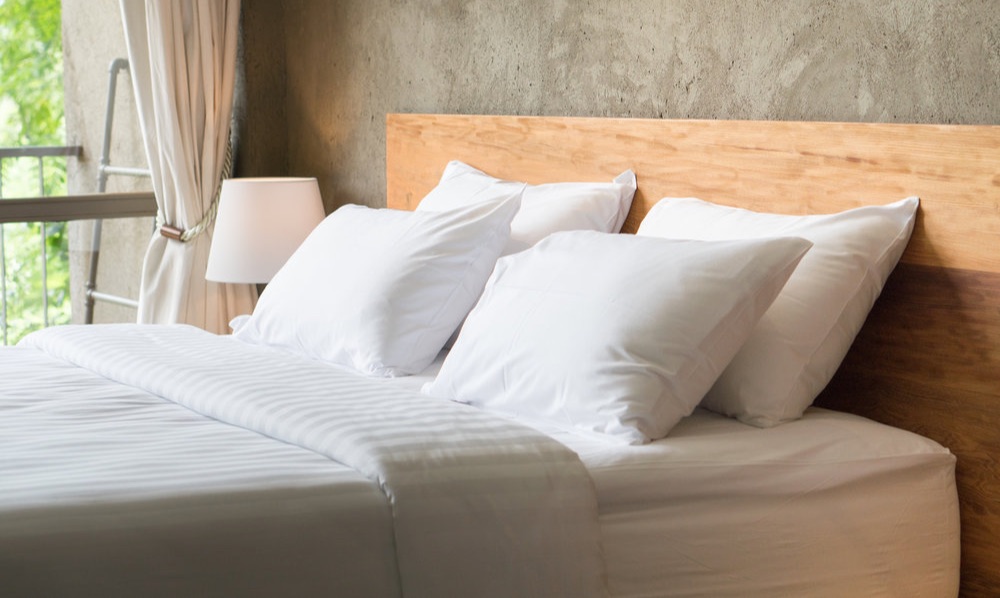 Module 4: Bonuses ($500 value)
📹 The weird, but proven primal shaking technique to reset your nervous system
📹 Deep-dive breath-work session (live recording)
📹 Energizing AM meditation to create a powerful day
📹 Soothing PM meditation for a deep slumber
📹 Sleep optimization mini program
What Our

 4,000+ Students

Have to Say
Everything You'll Get In The Nervous System Evolution Program:
Essential Detox Tools
This course includes an entire section dedicated to building a healthy & harmonious home.
10+ Follow Along Videos
So you can heal your nervous system from the comfort of your own home anytime.
$500 Worth Of Bonuses
That's right, you'll get $500 in bonuses and access to never-before seen content inside this program!
Hi - I'm Rome Za and just like you... I have struggled with losing my temper, anxiety and depression for many years. After realizing that it was hurting not just my life but those that I loved, I took off on a journey to get rid of these issues once and for all. 
15 years of searching for answers outside of the conventional medical system, traveling the world looking for teachers, countless hours of practice, and over a million dollars spent on education...
I finally eliminated temper flare ups, anxiety, and depression and achieved inner peace in a grounded and step by step pragmatic way!
& I've taught this to over 4000 people.
Today I'm sharing all my secrets in this program so you can do the same in a fraction of the time!
Who This Course Is For
✅ You want a proven step-by-step process for understanding your inner workings, healing your nervous system, and creating a harmonious life.
✅ You are ready to stop using screen time and doom scrolling as a placeholder for creating the life you deserve.
✅ You are willing to put in some work! This program works when you do. If you plan to invest in this program and get to it whenever you get to it, self help books, and therapists offices are better places to procrastinate.
✅ You are ready to get out of your COMFORT ZONE. If you value creating a peaceful and happy life by implementing chronological step-by-step action items then this is the ultimate course for you.
✅ You have an incredible long term vision for your wellness and relationships.
Who This Course Is NOT For
🚫 You are looking for a get-healed-quick scheme where you put in little to no work, and have miraculous results that last forever and ever. That is a pipe dream my friend, this course is not for you if that's what you're after.
🚫 You are content with doom scrolling and reading random pop psychology posts while making absolutely no progress in your healing.
🚫 You aren't willing to take step by step instructions and prefer to HOPEFULLY figure things out on your own with trial and error.
🚫 You prefer to spend countless hours and thousands of dollars in therapists offices hoping that something will shift.
The longer you wait, the harder it is going to get. If you think dealing with your symptoms is hard, wait until your health deteriorates even more…
Imagine the complexities of not being able to care for yourself and having ZERO self control.
Frequently Asked Questions
How long do I have access to the program & when does it start?
Can't I learn all of this online for free?
How do I know that I am ready for this program?
If I invest in this course what other expenses can I expect?
I am a busy person... How much time do I need to invest daily to get results?
© 2023 Rome Za
By visiting this page, you agree to terms and conditions & privacy policy.
This site is not a part of the Facebook website or Facebook Inc. Additionally, this is NOT endorsed by Facebook in any way. FACEBOOK is a trademark of FACEBOOK, INC.
The statements made on this website have not been evaluated by the FDA (U.S. Food & Drug Administration).
The information published on this site is not intended to diagnose, treat, cure, or prevent any disease.
The information provided by this website and/or this company is not a substitute for a face-to-face consultation with your physician, and should not be construed as individual medical advice.